Event overview - Kahla Tourismus
Events in Kahla and surroundings
TRADITION & CUSTOMS
Weighing Festival
Every year - with the exception of the years of war - Kahla celebrates the traditional Weighing Festival. On January 29, 1864, the High Weighing Festival Commission was founded and has organized the festivities since then. In the ballroom of the "Rosengarten", the gentlemen meet for a cozy get-together with knuckle of pork, beer and, of course, for the concluding weighing. Everyone has to step on the scales, and the results are meticulously recorded and archived. Cheating does not count! Because in this case, every pound counts. The proceeds of the "weighing fee" will be donated to non-profit organizations. When: January 27, 2023, from 7 p.m. // Where: Rosengarten, Am Sportplatz 2 Ausstellung
Lieblingsplätze in und um Kahla
Vernissage am Freitag, den 09. Juni 2023, um 17.00 Uhr im Foyer des Rathauses der Stadt Kahla Ein Heimatgefühl verbindet uns mit Menschen und Orten, aber auch mit uns selbst. Viele Profi- und Hobbyfotografen sind dem Aufruf der Heimatgesellschaft Kahla e.V. gefolgt und haben ihre Lieblingsmotive mit uns geteilt. Die Auswahl für die Bilderausstellung nach Kahla Art fiel daher schwer. Am 09. Juni 2023, um 17.00 Uhr wird die Ausstellung im Foyer des Rathauses der Stadt Kahla mit einem kleinen Sektempfang eröffnet. Die kleine Ausstellungsfläche bietet die Möglichkeit, bekannte und überraschende Ansichten aus Kahla und Umgebung zu präsentieren. In den nächsten drei Monaten lädt die Fotoausstellung alle Besucherinnen und Besucher auf eine Reise zu den Lieblingsplätzen in und um Kahla ein.
TRADITION & CUSTOMS
Weighing Festival
Every year - with the exception of the years of war - Kahla celebrates the traditional Weighing Festival. On January 29, 1864, the High Weighing Festival Commission was founded and has organized the festivities since then. In the ballroom of the "Rosengarten", the gentlemen meet for a cozy get-together with knuckle of pork, beer and, of course, for the concluding weighing. Everyone has to step on the scales, and the results are meticulously recorded and archived. Cheating does not count! Because in this case, every pound counts. The proceeds of the "weighing fee" will be donated to non-profit organizations. When: January 27, 2023, from 7 p.m. // Where: Rosengarten, Am Sportplatz 2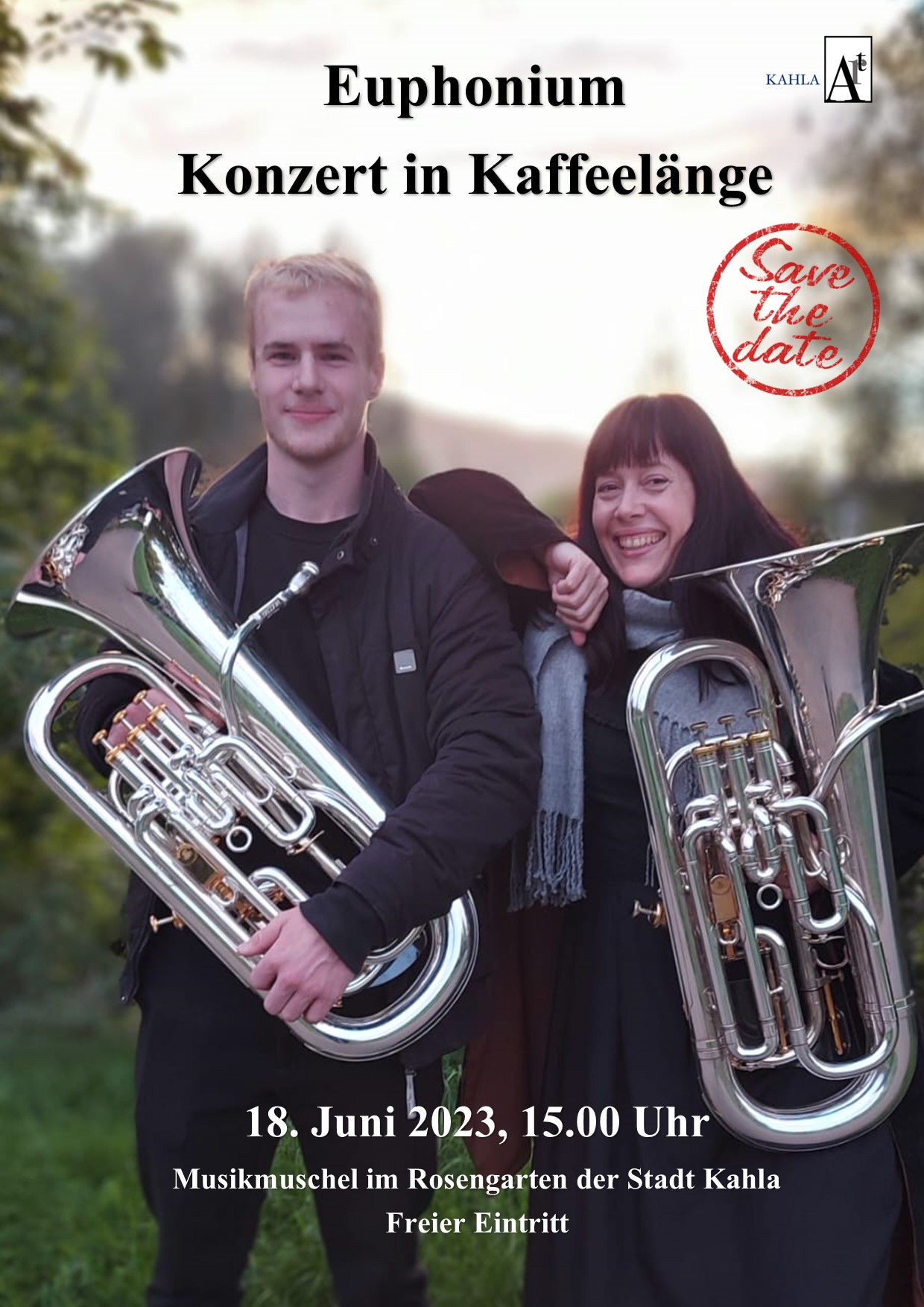 Kleinkunst nach Kahla Art
Euphonium
Die Heimatgesellschaft Kahla e.V. präsentiert am Sonntag, den 18. Juni 2023, um 15.00 Uhr in der Musikmuschel im Rosengarten von Kahla ein Euphonium-Konzert, gespielt von der aus Südafrika stammenden Musikerin Andrea Hobson und Jakob Creutzburg. Das Konzert in Kaffeelänge von nur 40 Minuten umfasst alle Arten von Musik von Telemann bis Danny Boy.Lassen Sie sich von den dunklen Klängen des Euphoniums verzaubern. Der Eintritt ist frei.
TRADITION & CUSTOMS
Weighing Festival
Every year - with the exception of the years of war - Kahla celebrates the traditional Weighing Festival. On January 29, 1864, the High Weighing Festival Commission was founded and has organized the festivities since then. In the ballroom of the "Rosengarten", the gentlemen meet for a cozy get-together with knuckle of pork, beer and, of course, for the concluding weighing. Everyone has to step on the scales, and the results are meticulously recorded and archived. Cheating does not count! Because in this case, every pound counts. The proceeds of the "weighing fee" will be donated to non-profit organizations. When: January 27, 2023, from 7 p.m. // Where: Rosengarten, Am Sportplatz 2
Wasserspaß
Neptunfest
Wann: 11.06.2023 von 13 - 17 Uhr Wo: Freibad Kahla
TRADITION & CUSTOMS
Weighing Festival
Every year - with the exception of the years of war - Kahla celebrates the traditional Weighing Festival. On January 29, 1864, the High Weighing Festival Commission was founded and has organized the festivities since then. In the ballroom of the "Rosengarten", the gentlemen meet for a cozy get-together with knuckle of pork, beer and, of course, for the concluding weighing. Everyone has to step on the scales, and the results are meticulously recorded and archived. Cheating does not count! Because in this case, every pound counts. The proceeds of the "weighing fee" will be donated to non-profit organizations. When: January 27, 2023, from 7 p.m. // Where: Rosengarten, Am Sportplatz 2
Sport und Spiel
Vereinsfest BSG Chemie Kahla
Wann: 08.07.2023 ab 11 Uhr // Wo: Sportplatz Kahla
OUR TIP
Events in Jena and the region
An overview of concerts, theater performances or other events in the area and in the region can be found via the following link: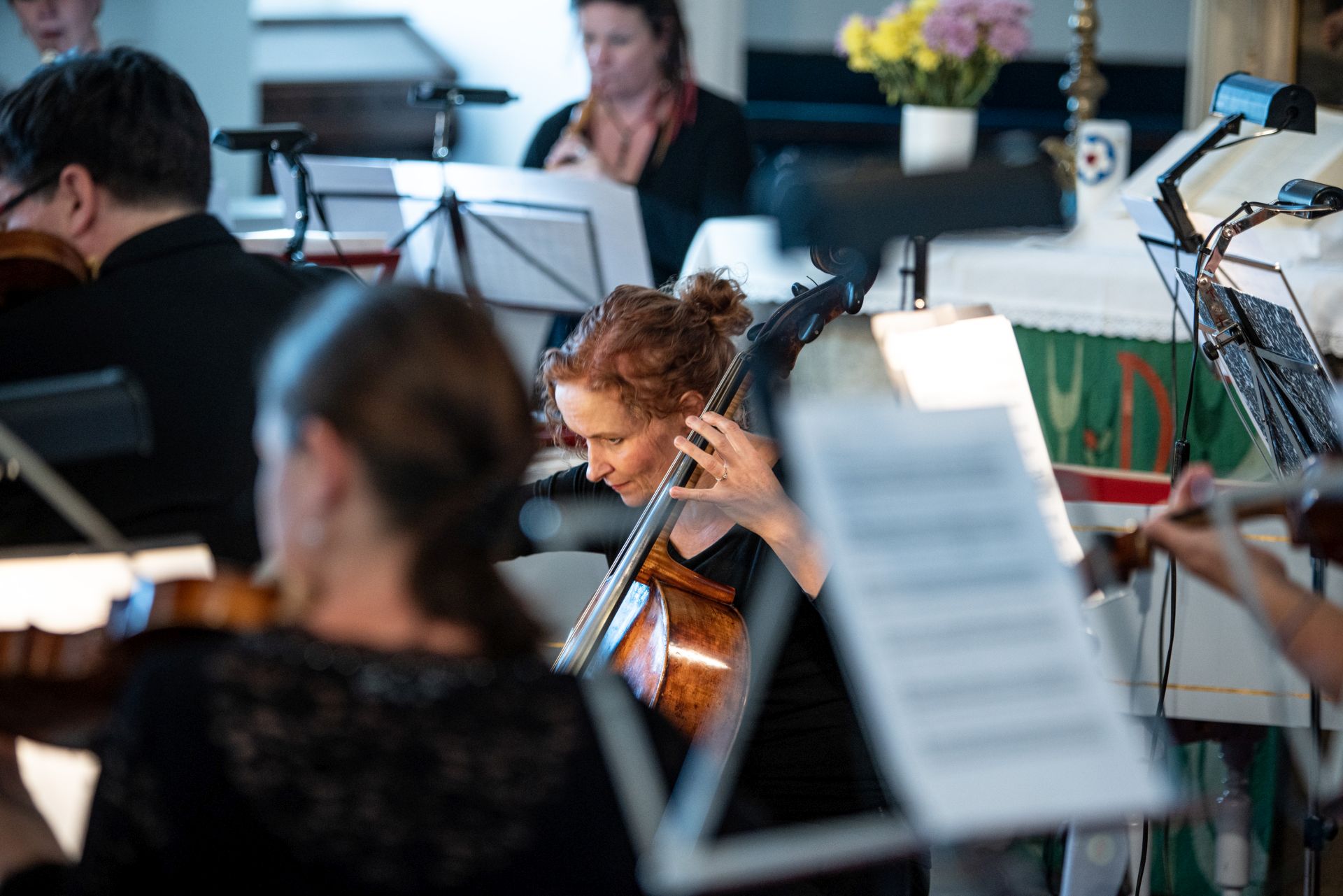 UNSER TIPP
Veranstaltungen in Jena und der Region
Eine Übersicht zu Konzerten, Theateraufführungen oder anderen Veranstaltungen in der Umgebung und in der Region finden Sie über folgenden Link: